Art © Josephine Wall
Most days, I tune into Collective Consciousness to pull out a jewel of wisdom to share as a daily reading.
Subscribe to this blog to receive The Dailies to your Inbox each day that I post one.  Just enter your email address below and hit the subscribe button.
[jetpack_subscription_form title="" subscribe_text="" subscribe_button="Subscribe"]
[spacer height="20px"]
Subscribe to my YouTube channel for the audio version of the Daily Readings from Collective Consciousness
[spacer height="20px"]
[embedyt] http://www.youtube.com/embed?layout=gallery&listType=playlist&list=UUblDSb_RESzZhyaMux9Ut4w[/embedyt]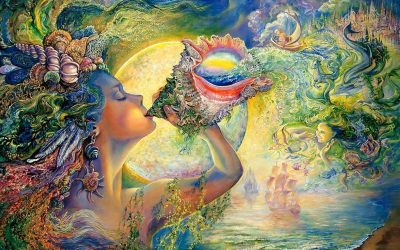 Can you feel it?  Those words rising up from deep within you, sitting there at the edge of your tongue - is it now too sore from biting it all this time to keep holding back what you long to say?  It's bursting to get out, yet you feel afraid to say it.  The energy of...
read more